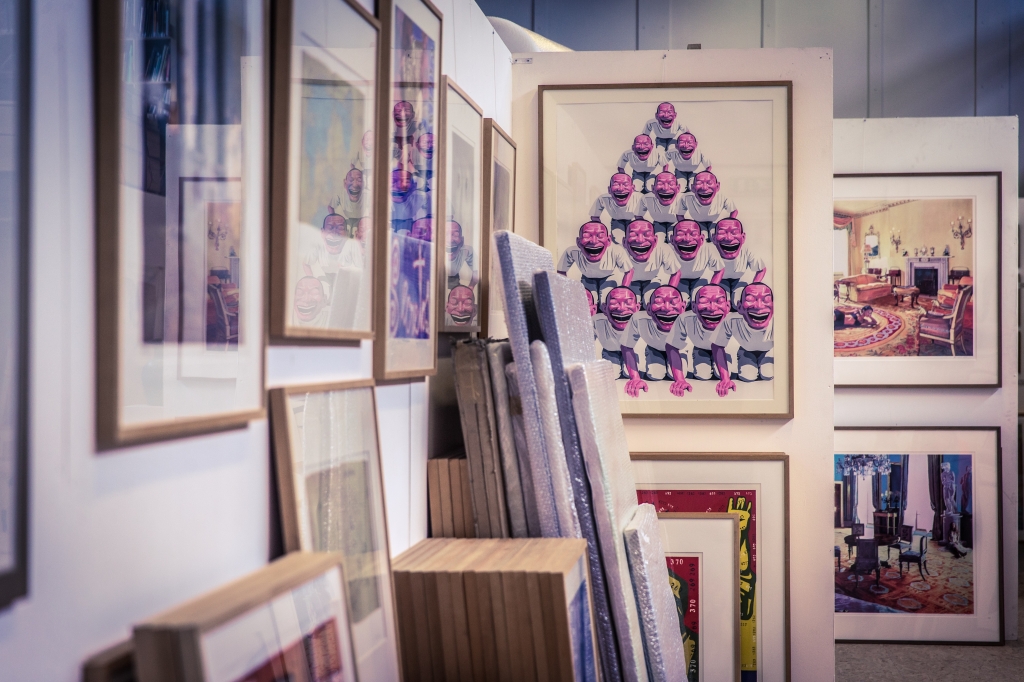 Why rent art?
Art at home is more than just beautiful. A work of art can move, provoke thought, inspire, shock and shake. Above all, you can enjoy art.
It is not always easy to determine what art work suits you and your home. Your taste changes. And something that matches the sofa now, might not go with that new armchair you consider purchasing. Maybe you are moving soon.

Buying art can be a big step. Therefor Canvas Art Services offers to rent art works. In our warehouse you select the art work you want. We draw up a rental subscription for half a year. And are you bored of the art work? During your subscription you can change the work as often as you like within the price category.
How does it work?
At Canvas Art Services, a team of experienced consultants awaits you to tell everything about the work in our art library. All art works in the library are divided into five price categories. There are three subscriptions: RENT, RENT&SAVE, RENT&SAVE+
| Price category | Color | RENT | RENT&SAVE | RENT&SAVE+ |
| --- | --- | --- | --- | --- |
| till €500,- | yellow | €6,25 p/m | €10,- p/m | €27,50 p/m |
| €500,- to €1000,- | orange | €12,50 p/m | €20,- p/m | €50,- p/m |
| €1000,- to € 2000,- | red | €25,- p/m | € 40,- p/m | €85,- p/m |
| € 2000,- to €3500,- | green | €43,75 p/m | € 70,- p/m | €140,- p/m |
| €3500,- and above | blue | €62,50 p/m | €100,- p/m | €195,- p/m |

RENT
At Canvas Art Services you can rent a beautiful art work for a small monthly fee. For instance, you can rent Dutch graphic arts, Chilean etching, or orginal North Korean propaganda art. The minimal rental period is 6 months. But if you are bored earlier, you can change the art work as often as you want, within the same subscription period. And if you like the art work, there is always the option of buying the object.
Ofcourse it's also possible to change the category after six months.
RENT&SAVE
The option RENT&SAVE is ideal if you are considering buying an art work, but you still don't know exactly which one. With this option, you save 50% of the monthly amount. In addition, the rental amount is, in this option, even lower then in the RENT subsciption.
Meanwhile, you are slowly building an amount by which you can choose a work form our collection.
RENT&SAVE+
This 'plus' option gives you additional benefits. For example, you canchange frameworks, you can use our delivery service, the art work is insured, and you will save 60% of your monthly amount.