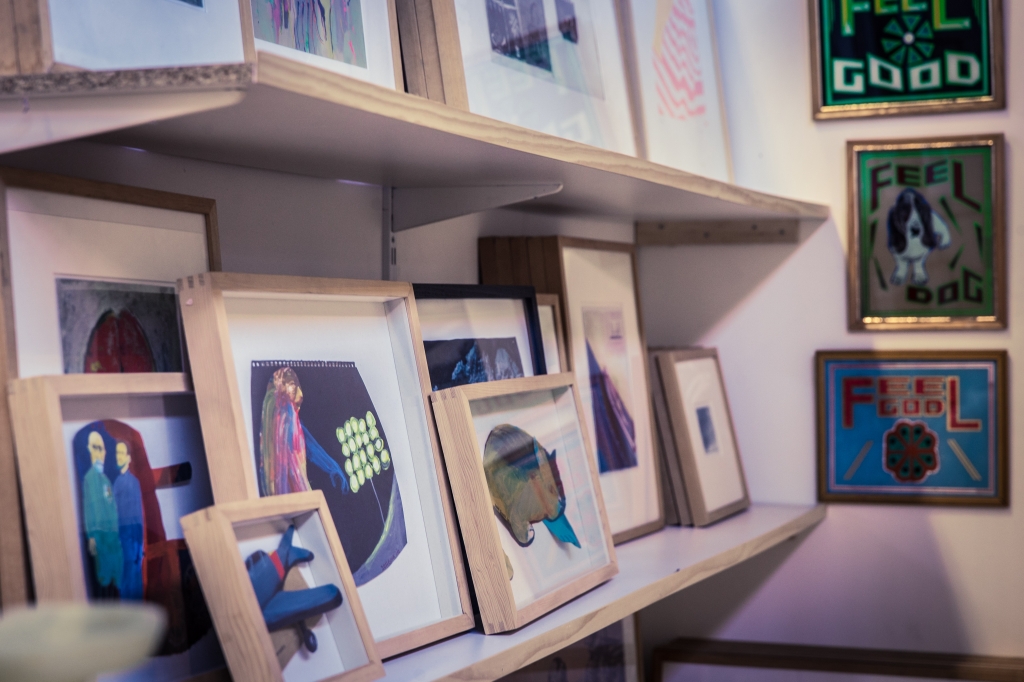 What we do
Canvas Art Services has been renting out works of art from all over the world since 1995. Canvas has a stock of thousands of works by more than 300 international artists. A visit to our showroom will take you on a short trip around the globe – for example, you will find here landscape photography from Australia, collages from Argentina, graphics from the Netherlands and socio-critical paintings by renowned Chinese artists. The selection also contains work by the youngest generation of Vietnamese artists, sculptures from India and amazing photography from Korea and New Zealand. Apart from its international nature, the collection is also extremely varied, with paintings, drawings, etchings, silk screen prints, woodcuts, sculpture and photography.
In order to remain up to date with the latest developments taking place in contemporary art we regularly carry out research in the Netherlands and abroad. This means that every year we can also present new artists in addition to the current collection.
Canvas Art Services has a team of advisors who have extensive experience in the design of office interiors and in drawing up art policy plans. They not only provide advice to private individuals and companies about renting and leasing works of art, but also about the establishment and management of an art collection.
Who we are
Founder of Canvas Art Services is Martijn Kielstra