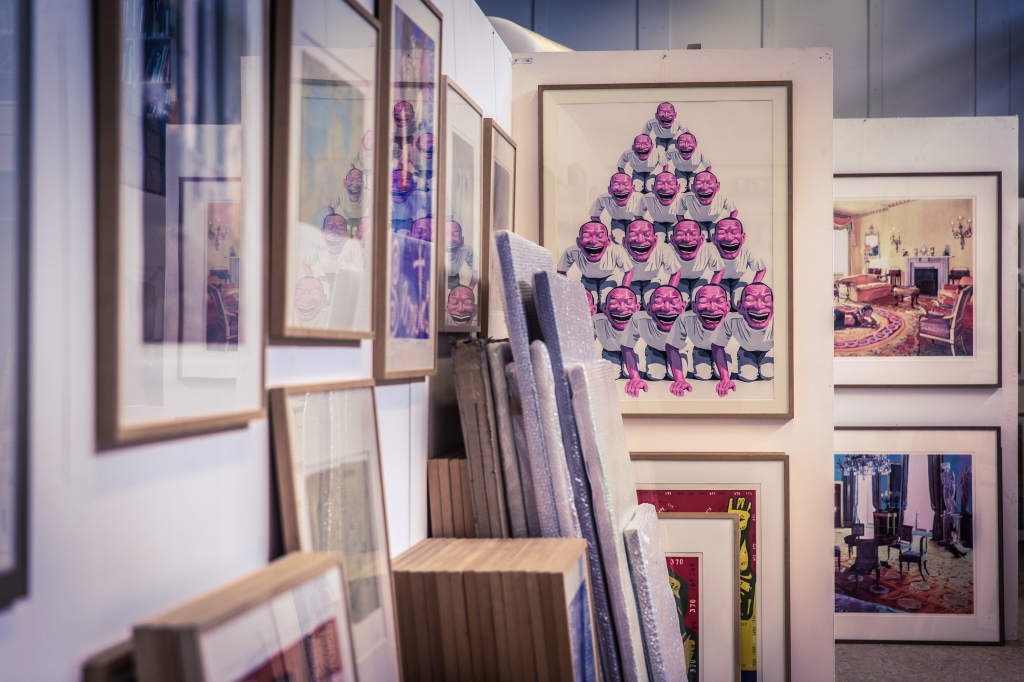 Why art at the office?
It goes without saying that a pleasant work environment is much more than a comfortable office chair. That art contributes to this pleasant environment is perhaps not so well known. Nevertheless, there are a host of reasons to display art in a commercial environment: In addition to the office's professional image, the world of the employees is enriched by art, and this stimulates a feeling of well-being and creativity. Art benefits the atmosphere of the workplace and contributes to the company's image.
Our advisors have extensive experience in the design of office interiors and in drawing up art policy plans. In order to achieve an optimum work environment through art we prefer to work closely with you; we know about art, but you know the most about your company. The art must suit you, and your colleagues must feel comfortable in their work environment.
How it works
At Canvas Art Services there is a team of experienced advisors who are ready to take all the practical aspects relating to art in your office out of your hands. We come and visit you in order to establish, together with you, the opportunities for installing art in your office. We then make a preselection of works of art, which we will present to you at our location in the Kauwgomballenfabriek. You determine which work you would like to see in your office, and we come to you with your chosen works. Ultimately you only have to say what you like. If you so wish we will also hang the work.
We contact you again after one year: would you like something different? In consultation with you we exchange the work that you have for different works of art. The annual 'rotation' is all part of the Canvas service.
| Price category | Color | RENT p/a |
| --- | --- | --- |
| till €500,- | Yellow | €75,- |
| €500,- till €1000,- | Orange | €100,- |
| €1000,- till €2000,- | Red | €300,- |
| €2000,- till €3500,- | Green | €525,- |
| €3500,- and above | Blue | €750,- |

Conditions
Canvas Art Services utilizes a simple system of price categories. The collection is divided into five price categories, which are determined by the sales value of the work. You can rent from Canvas from € 75 per annum (which comes down to as little as € 6,25 per month). For this amount you can rent Dutch graphic art, Chilean etchings or original North Korean propaganda art. And for only € 300,- per annum you can rent photographic art by top Chinese artists or unique works by Venezuelan painters.
Payment
Our service is included in the price of renting the work; we do not charge extra for our advice, or for the delivery and hanging of works.
During the rental period you have the option of buying the rented works. In such a case the sales price is reduced by 50% of the rental already paid for that work (savings deposit).